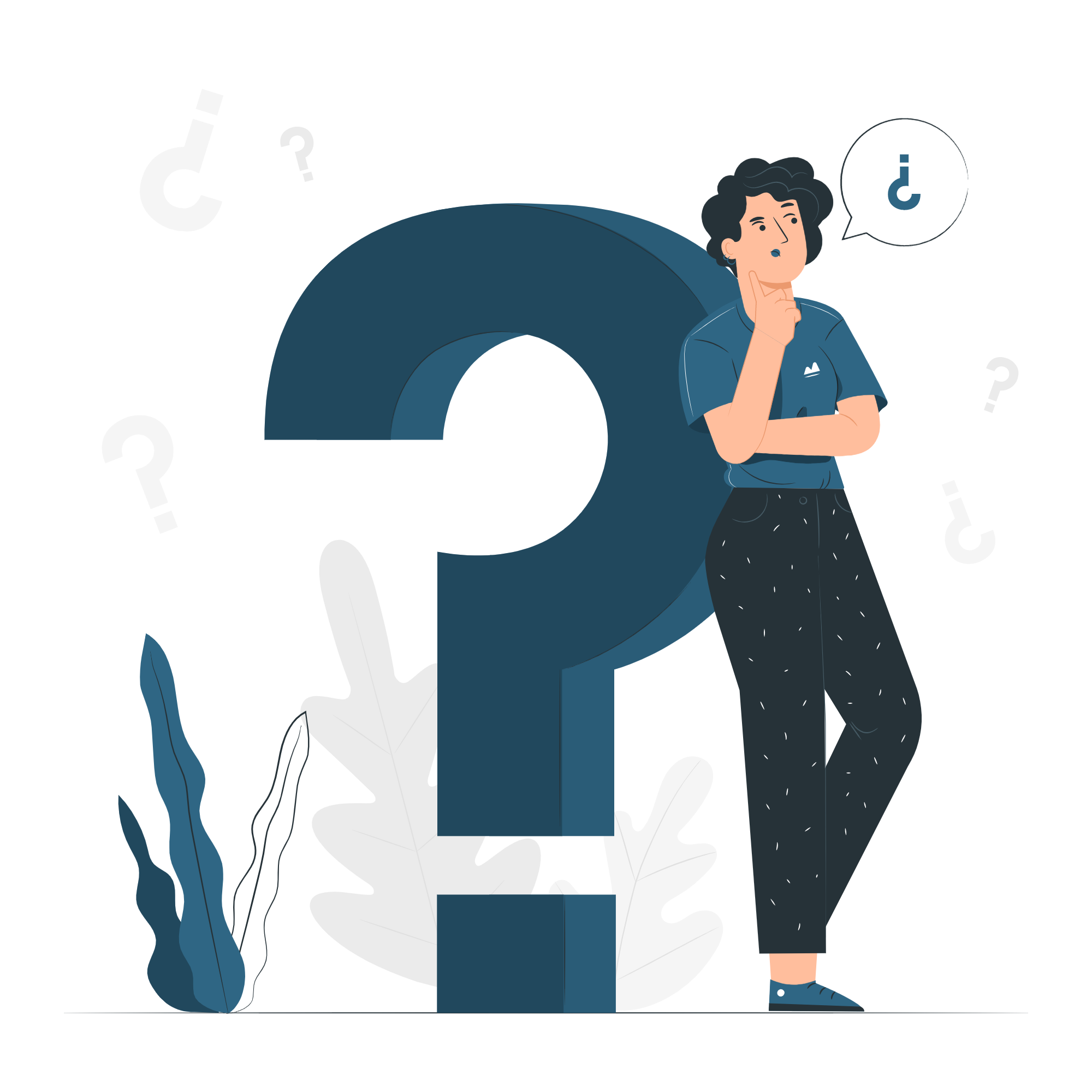 "The professional world is a fulfilling and inclusive world where our best self is revealed. Everyone takes care of others and sharing knowledge is the norm."
Vision of Wise Old Léon
Why anonymity?
Anonymity guarantees a free, sincere and authentic gift. 
It allows for: 
Out of humility, we don't show real, positive emotions. We may be afraid of others' judgment of us or the recipient's interpretation of the message. With Listen Léon, discretion is preserved and gratitude is conveyed.
True and deep messages between two individuals
This allows 1-to-1 exchanges and not 1-to-many. There is no ulterior motive. This reduces superficial recognition. 
Detachment of facts from the affect
According to Roland Barthes in his 1967 essay, "The Death of the Author," anonymity allows the author to be erased to focus on the text and context itself. Anonymity frees us from our interpretive biases. 
Promotion of quality rather than quantity
The visibility of social media pushes us to be active and prioritize quantity over quality. Anonymity enables authenticity of exchanges. There are no judgemental issues
Not feeling indebted and able to release a surprise gift
Anonymity delivers a true gift. We can receive the compliment without feeling pressured to return the favor.
Why doesn't the recipient of my Leon receive it right away?
Your compliments are postponed. Léon, our traveling peacock, delivers them at the whim of the winds. Listen Léon is not an instant messenger. It's a surprise gift! Our Léon is not a chat 🙂
According to philosopher Jacques Derrida in "l'éthique du don" (1992) the gift is unpredictable. The counter-gift must be delayed. 
According to the anthropologist Marcel Mauss, in "essai sur le don" (1925), the gift is a movement of temporal difference which differs from exchange by the excess, the disproportion. It is part of the circle of exchanges, but with a time delay. 
What languages are available on Listen Léon?
Léon is fluent in French, English and German. 🇫🇷 🇬🇧 🇩🇪
He is taking Spanish classes! 🇪🇸
To change the language of your app, you can go to your profile and click on "edit my profile" at the top right.
Who has access to my Léons' strongbox?
Because the confidentiality of exchanges is important to us, you are the only person who can access your profile and messages. Because the exchanges on Listen Léon are so intimate and strong, neither your granny, nor your soulmate, nor even your boss will be able to access them.
Listen Léon is the vault of self-esteem!
You, and only you, have access to your Léons' vault (sent and received). 
Is my user profile visible to my manager, HR or administrator of Listen Léon?
No. Your user profile is visible only to you. 
Also, at Léon, transparency is key;there are no hidden data or KPIs. Even administrator views and team settings are visible to everyone.
How do you ensure that no negative messages can be sent? Is there any filtering?
We have implemented three levels of security to prevent negative content from passing through the platform: 
The first level is a filter of blacklisted forbidden words: we obviously forbid any insults but also words like tie or skirt, the idea here is not to make a compliment on that nice dress for example 🙂

The second level is the analysis of the feeling of the sentence. We use Artificial Intelligence technologies to analyze the semantics of a message. If the message is detected as negative, it cannot be sent as it is. The user is then informed that they have to make modifications so that the Léon can be transmitted to its recipient. 

If Léon hesitates about the content of a message, it is forwarded to our development team for analysis. 

If an inappropriate message slips through the cracks, a reporting feature is available.
How come the app tells me a word is negative when it isn't?
It can happen that Artificial Intelligence, out of fear of letting one too many words slip through, can be a bit restrictive for words that, taken out of context, could be misconceived. 
If this happens to you, we invite you to contact us at the following address leon@listenleon.com so that thanks to you, we can make our AI grow.
What is the meaning of emojis ?
These emojis allow the recipient to express how he or she feels about the message received, and for you to measure the impact you have had on that person. 
What is the impact of a Léon? How is that impact measured?
There's a lot of research on the impact of gratitude. On this point, we refer you to the "Philosophical FAQ" in which we answer this question in detail. 
In any case, Listen Léon's own measure of impact is Muditā. It is a Hindu and Buddhist term that refers to a selfless joy that celebrates the virtues of others. 
And the result of the Mudita impact measurement specific to your team can be found at the bottom right of your team profile.
I would like to write a Léon, but I can't find the right words, what do I do?
Don't panic, Léon has thought of a new feature just for you! 
It's called "Léon, lend me your pen" and it helps to ease off the famous fear of the blank page!
Thus, several random exercises will enable you to build up your gratitude so that you can write your own Léon later on.
What is the purpose of mapping the collective's strengths ?
This cartography is a picture taken at a given moment, in real time, of all the strengths of your team. 
The forces that are recognized in the Léons you receive are counted in the total of strengths of your team. 
What your manager or colleague has access to concerns only the constellation of the collective's strengths , i.e. the synthesis of all the organized strengths of the team to which you belong. 
Are you compliant to the GDPR ?
Yes.
We maintain a register in accordance with the requirements of the GDPR and have been audited to validate our process against these regulations.
If you want to know all the details about "what, why, how long, by who, and where" your data is processed, everything is explained here : http://mleon.io/current-datausepolicy-en
If you have any questions about these aspects, please feel free to contact our great team of DPO officers at : dpo@listenleon.com.
Where is my data stored?
In France.
Our servers are located on the outskirts of Paris at Scaleway, a subsidiary of the Illiad Group. All data is hosted exclusively in France.
Our goal is to remain as transparent as possible to our users. We are very concerned about the processing of the data we carry out and we take great care to ensure that it is the property of each and every one of them.
Can I use Listen Léon in my personal sphere?
Yes, Listen Léon can be used outside the professional sphere. 
You can already start sending Léon's out as soon as you know their email address.
The recipient of your Léon will receive an email at a deferred time inviting them to discover their surprise gift 🙂 
What is Listen Léon's business model?
Listen Léon has decided to make a whole part of the application free to multiply its positive impact. The free version of the application is therefore accessible to everyone and everywhere: app or webapp. 
So, if you want to use Listen Léon as an individual, with your family or friends, it's possible. These are personal accounts: PERSO subscription. 
For the durability of our business model, we have developed a specific offer for companies: the PRO subscription. 
When a company wishes to spread the wings of Léon within its teams, we set up PRO subscriptions. This is a classic SAS model: the company pays for a number of PRO licences to offer to its employees. 
Léon is a movement of Léon givers, kindness generators and Change Makers. In order for this movement to grow and last, we have developed a methodology of guidance: the methodology of the Wise Old Léon. Thus, we organize training workshops at our clients' premises for which we charge a fee. 
This viable business model allows us to guarantee our users that their personal data will never be used or resold to third parties. Personal data are not a source of income for Listen Léon.
For more conceptual questions, look this way: