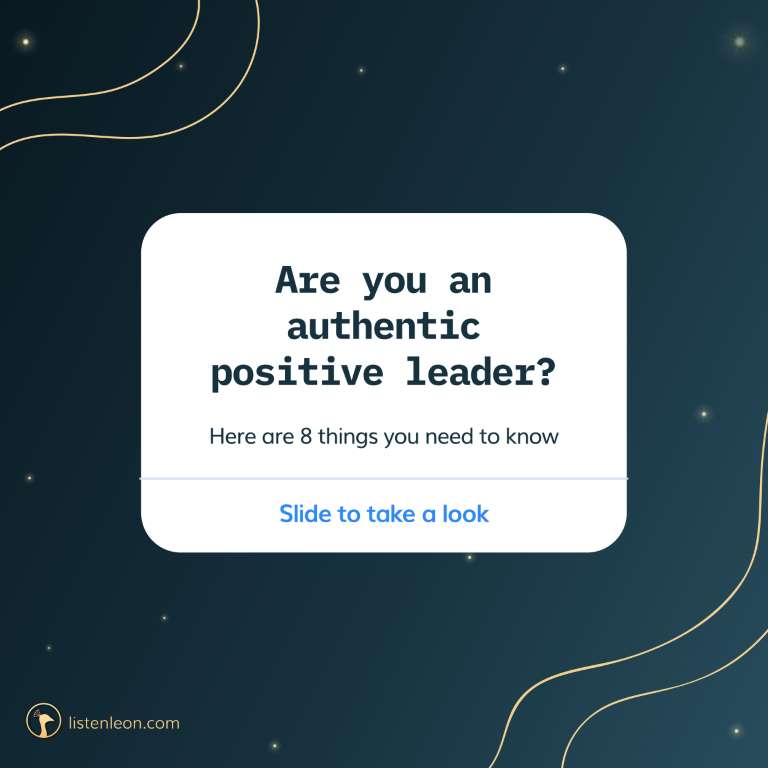 Some might say that positivity is something you were born with and that you are either a positive leader or not. Well, they are wrong. 🤭
Positivity is a skill that requires work every day.
Think about it. 🧐
To others, it may look as if you are simply a positive person (and you were born that way), but it's really because you have worked on your ability to stay positive no matter what – despite the health or personal crises you are facing or your overwhelming workload.
This is more complicated than we think. The fact that leaders have to always "be on" if they are in public, takes focus and perseverance on being positive each moment of each day.
You may have the same fears and struggles as others, but you don't allow them to dominate your behaviors and attitudes.
After all, who wants to follow a negative person or leader?🙄
If you want to demonstrate positive leadership when interacting with your employees, here are some tips based on research.
And we know what you are thinking.
And No, It doesn't simply mean smiling and looking cheerful and ignoring difficult situations.
There's much more to it than that.
Check out our tips, tell us if you have any others in the comments.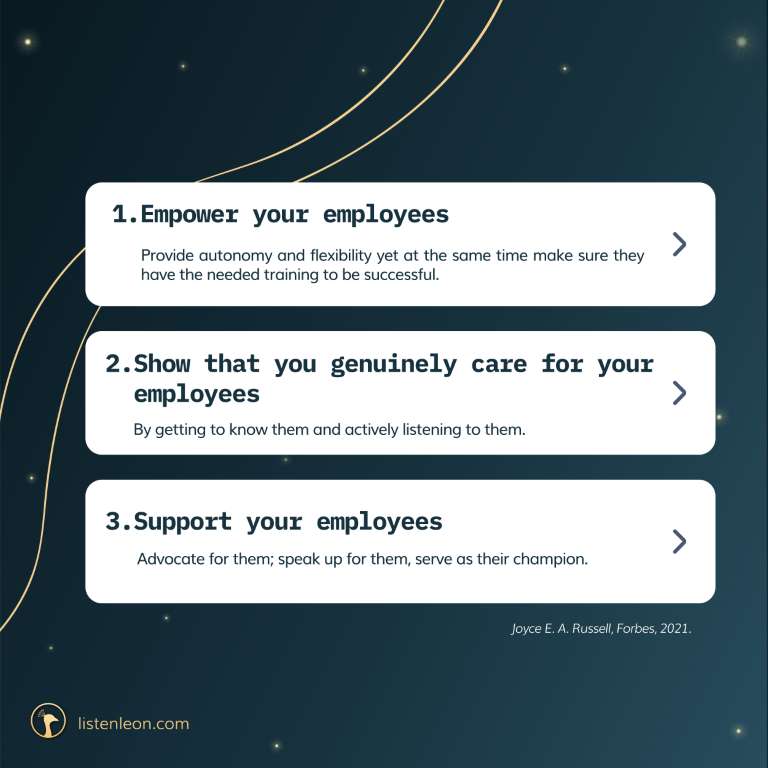 1.Empower your employees
Provide autonomy and flexibility yet at the same time make sure they have the needed training to be successful.
2.Show that you genuinely care for your employees
By getting to know them and actively listening to them.
3.Support your employees
Advocate for them; speak up for them, serve as their champion.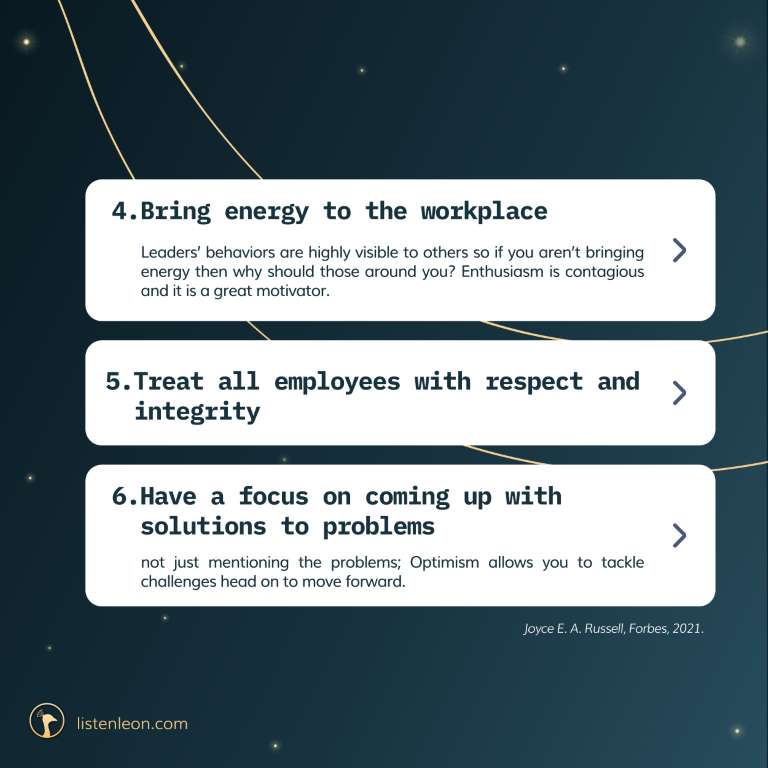 4.Bring energy to the workplace
Leaders' behaviors are highly visible to others so if you aren't bringing energy then why should those around you?
Enthusiasm is contagious, and it is a great motivator.
5.Treat all employees with respect and integrity
6.Have a focus on coming up with solutions to problems
not just mentioning the problems; Optimism allows you to tackle challenges head-on to move forward.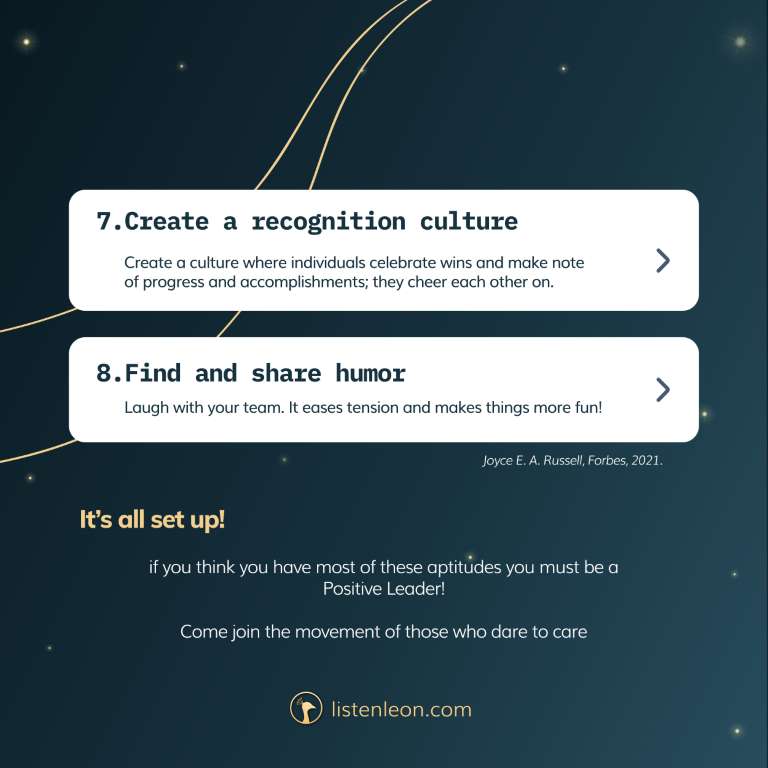 7.Create a recognition culture
Create a culture where individuals celebrate wins and make note
of progress and accomplishments; they cheer each other on.
8.Find and share humor
Laugh with your team. It eases tension and makes things more fun!
It's all set up!
if you think you have most of these aptitude's you must be a Positive Leader!
Come and join the movement of those who dare to care.
Do you recognize these qualities in someone?
Dare to recognize the positive leaders around you!
#management #positiveleader #thankyou #daretocare #softskılls #leaderpositif #gratitude #mouvementleon #goodmanagement #mentalhealth #positivenergy